Strategic Studies and Recommendations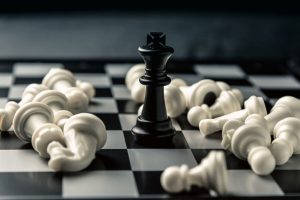 Globalization pushes international companies to develop their activities always further from their existing perimeter, especially in emerging countries.
Since 1999 Square Strategy has been supporting its clients in their international development strategic decisions, by providing them with the key information and analysis they need to feed their decision-making processes.
Square Strategy, its partners, consultants, strategic partners and local correspondents take leverage on their experience of these countries to confidentially collect and analyze the information required for the success of its clients' project.
These studies consist of, for example:
Qualifying and quantifying a market despite the lack of available structured data (size, players, competition, influence and power-mapping, opportunities vs risks…).
Performing an in-depth risks analysis (policy, regulatory, security, business related, etc.)
Identifying business opportunities or potential partners in accordance with the client's specifications.
Compiling detailed decision or power-mappings, specific to the clients projects (calls for tenders, Joint-Ventures or acquisitions, local projects, etc.)
Supporting the elaboration of operational strategic plans in preparation of new markets' entry
Etc.
MISSION'S EXAMPLE
In 2019, a French businessman, a leader in his industry, commissioned Square Strategy to assess a large African market's potential and to provide him with information allowing him to make a go/no-go decision to enter this market.
Our French and Moroccan based back office teams, together with 3 field trip by one of our partners to meet with our local correspondents and other experts in the counrty, allowed to compile a very detailed study on the targeted market, its players and their expectations, the competitive environment, the country's law and regulations for the industry, etc.
In the end, our report allowed the client to understand that its strategy to enter this market in number 1 or 2 position was almost not possible; that a n°3 position was more realistic but unattractive and very risky; and that a "greenfield" setup would make no economic sense.
Our client was thus able to downgrade this country on his priority list and to concentrate on other priorities.